Hematite helps to absorb negative energy and calms in times of stress or worry. 
These rings absorb negative energies and can break if they've absorbed too much.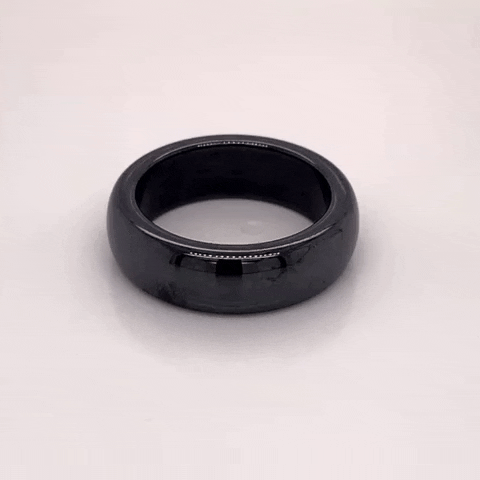 This ever-stylish ring will add shine and sparkle to your fingers. It has been crafted from magnetized hematite, an element known for its ability to reduce pain and inflammation. Hematite rings appeal to both the male and female expressions.
To protect the longevity of your ring: cleanse upon arrival (all are cleansed before being sent out) & set your intentions. make sure to cleanse often as they absorb negative energies. 
RING SIZE: 
5 - 15.70 mm
6 - 16.50 mm
7 - 17.30 mm
8 - 18.10 mm
9 - 18.90 mm
10 - 19.80 mm
11 - 20.60 mm
12 - 21.40 mm