---
The Waterfall Incense Burner is a tasteful display that captures the essence of Zen.
Its unique design brings tranquility to your home while it burns positive energy into the air.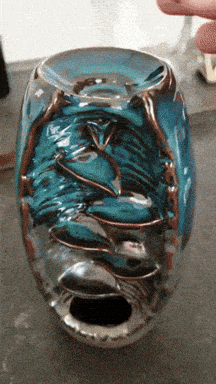 When the incense cone is lit, the trail of smoke mimics a waterfall flowing down a mountainside. Used for both aromatherapy and cleansing of your household air, this decorative piece will sure to create an eye-catching focal point and tantalizing bliss.
Incense burning for meditation and prayer is an ancient tradition. Burning incense for meditation decreases stress, and it is believed that different types of incense frankincense, sandalwood, and sage have the power to:
cleanse negative energy
ease tension
elevate your meditative state
Height: 11
Length: 4.5
Width: 7.5