---
We know a thing or two about gummy and we're certainly no strangers to the spice game, so believe us when we say that the Lil' Nitro Gummy Bear is the spiciest gummy we've ever had the pleasure/horror to try.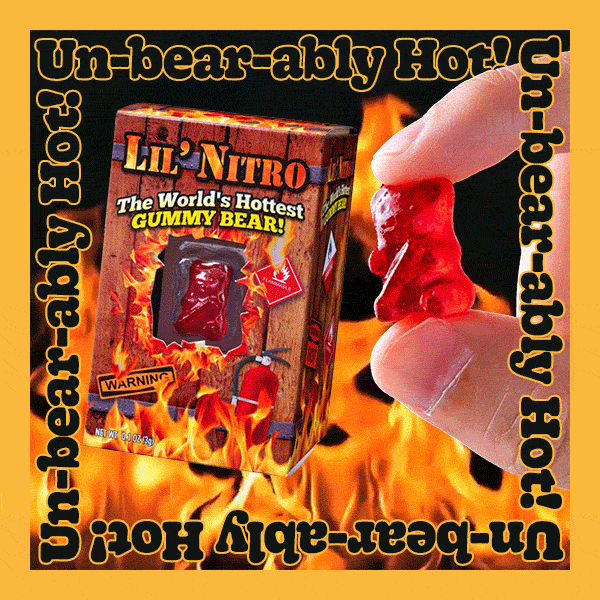 This TINY gummy bear has the heat of 900 jalapeno peppers. Not for anyone under the age of 14. Eat at your own risk! Made in the USA!
All orders arrive 3 days after purchase. No refunds for this specific product after received. Contact Us if you have any questions!